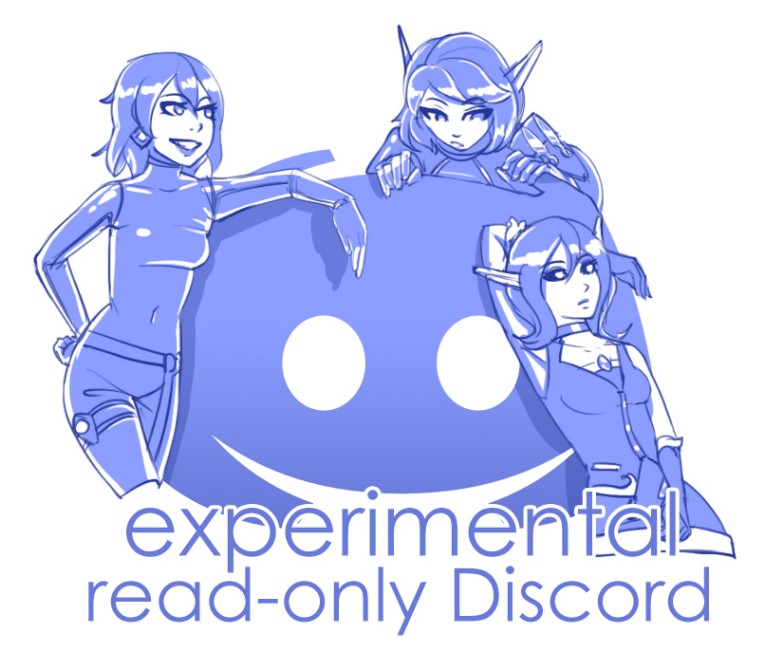 I made a Discord just for mirroring my art! No chat or voice channels, tho Reactions are cool.
Why? Discord offers
multiupload (unlike dA. Newgrounds has partially compressed multiupload)
search function & art folders (unlike Twitter, Pixiv, Newgrounds)
uncompressed uploads (unlike Twitter, tumblr, Pixiv)
uncensored NSFW (unlike dA, tumblr, Pixiv)
Unlike any of the sites above, Discord also lets you filter what sort of art you want notifications for. Only here for Warframe? Just mute all the other SFW channels and the NSFW category!